CTO / Engineering Director - Full remote
What we're looking for
We are seeking a highly skilled and experienced Chief Technology Officer (CTO) to set strategy and make executive technology decisions on behalf of the organization including managing a technology budget and making the necessary investments to align the organization with its vision for its technological needs.
If you are a technology visionary with expertise in technological development who executes that vision, we want to hear from you!
Working directly with the management team, you will act as both a technology and business expert, making decisions impacting current and future operations.
As the CTO, you will oversee all technology and technological resources, establish the technology vision, strategies, and growth plans.
For this role, we are seeking expertise supporting a growth strategy by expanding existing customer relationships, anticipating current and future needs, developing new business opportunities, and cultivating partner relationships.
What your day-to-day will look like:
Hiring, empowering and training new team members
Managing engineering projects end-to-end
Define the tech strategy and set ambitious goals for your team
Manage infrastructure and own platform security & scalability
Identify, compare, select, and implement tech solutions to meet current and future business needs
Design and lead the implementation of our strategy for technology
You will thrive if you have:
You offer a Bachelor's degree in business, computer science, or related field; Master's degree in business or a technology-related discipline preferred
Extensive experience as engineer
At least 5-7 years experience in executive leadership roles
Experience managing complex tech projects with a track record of technology innovation, design, development, and implementation
A strong understanding and track record of how to drive a thriving Engineering culture
Experience partnering with Product & Business units to break down large, complex projects into multiple teams with rapid iterative milestones and clear outcomes
Experience ensuring the correct software development process is in place and and adapted to the needs of our organization
Ability to execute a data driven approach to decision-making
Prove technical leadership at the enterprise level
You have proven success building high-performing technical teams at fast growing companies
You are a strategic thinker and effective communicator
Experience in Fintech companies is a big plus
Benefits
🏡 Work From Home
We have a remote-first policy. We'll be meeting in Madrid / Barcelona from time to time. If you don't like working from home we will find a place to work for you.  
⏲️ Flexible Working Hours
Manage your time and responsibilities as you wish  
🎓 Grow your Career
We help you to never stop learning with funding for courses and programmes you are interested in learning.  
🔥 Cool Teammates
All your colleagues will always willing to help and learn from each other. Although we don't see each other every day, we strive to create a team culture with team meetings and face-to-face events to strengthen relationships.  
💰 Competitive salary
We will offer you a competitive salary based on skills, experience, and track record.  
🌴 Unlimited Holidays
We care a lot about work-life balance.  
❤️ Wellbeing Budget
****To keep body and mind always in shape.
About Us
Our mission is to empower entrepreneurs and democratize access to capital for the marketplace economy. We are disrupting the fintech vertical with our technology, allowing digital business owners to get funded in an easier, faster and more flexible way.
We are a hyper-growth company. Founded in 2020 in Spain by serial entrepreneurs, with a track record in Finance, eCommerce and Digital Marketing. So far, we have contributed to hundreds of eCommerce to scale their growth, closed a seed round of more than €16M in funding and expanded our operations through Europe, the UK and LATAM.
We continue to scale and we are in need of great people with drive, talent, passion and eagerness to build an impactful company.
If you are interested in becoming an early employee of one of the hottest startups in the fintech European Ecosystem, backed by some of the most important VCs and institutional investors in Europe and would like to work closely with serial tech entrepreneurs, then join us in this great opportunity to democratize access to capital for digital business.
*Our company is an equal opportunity employer. We celebrate diversity and are committed to creating an inclusive environment for all employees. We do not discriminate on the basis of race, religion, gender (including pregnancy, childbirth, or related medical conditions), sexual orientation, gender identity or expression, age or disability status…
Our Values
Growth attitude 💪
We are looking for non-conformist people who are always willing to give a little more of themselves and never stop learning. Someone who is always willing to try new things and doesn't mind getting their hands dirty. We foster a culture based on transparency and constructive feedback that allows us to continue growing as individuals and as a team every day.  
Intellectual Humility 🙌
We want people with character at our side, who are not afraid to express their points and add their ideas always being respectful of other colleagues and accepting constructive feedback.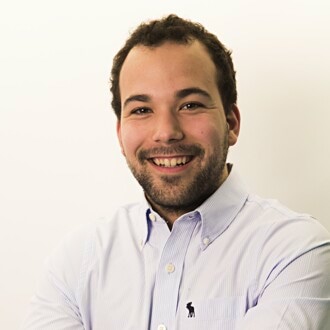 Acerca de KeepITup - Find your Professional Crush
Queremos ser tus partners para conectar las oportunidades profesionales con el talento. Estamos especializados en el mundo Digital y IT! Somos inquietos por naturaleza, nos encanta aprender, saber y compartir conocimientos. ¡No sabes lo que te puede llegar a llenar conectar la vida de una persona con un nuevo proyecto hasta que lo haces!
CTO / Engineering Director - Full remote
Cargando formulario de solicitud