Full Stack Developer - Remote 📍🌏

Hello there!
Our client work on building an awesome team that works on creating epic products with a challenging vision: transforming the insurance industry with Visual Intelligence solutions.
We reached 33 insurers, scaled our operations to 22 countries, raised a 5M-euro series A led by international VCs, and were able to grow revenue by a factor of 3 with the business of our loyal and new customers.
We couldn't be happier with the results and this year we are focused on achieving much more. We've grown the team to around 80 people, we have just opened offices in Munich and London and we've launched a new product for the property industry that we believe will become a game-changer.
I am lucky enough to say that we have built a team of dreamers and movers, committed to making the insurance and claim processes easier for users and more efficient for companies. We are doing it by building the most advanced Visual Intelligence SaaS technology.
💪 Growing the team for our new property solution
We are now developing a new product focused on automating property claims. Probably you are wondering why...
How insurers manage a property insurance claim is one of the most sensitive touch points in terms of customer loyalty. We want to help companies reduce the time between the notification of a claim and its resolution. Our goal is to provide a technological solution that allows companies to automate processes, be more efficient, and improve customer expectations.
We launched a beta version and now we need to expand the value proposition. We are looking for new developers that want to join us in our mission to give companies the power to change the industry.
Do you like transforming the way companies do things? Do you believe any process can be improved in order to make it more efficient? Do you love technical challenges? Do you want to join a team in which you can have a high impact? We are looking for you!
🔝 About the role
You will have the opportunity to participate in the definition and development (frontend/backend) of a powerful solution based totally on Javascript with serverless and microservices where we use NodeJS/Typescript with Amazon in the backend and Angular in the frontend).
We are already working on a major change in our architecture to use Microfrontends and Clean Architecture. We hope you be part of these changes and participate in decisions on how to design and implement them.
You will join a bunch of inspiring and hard-working people (product, design, front, and back-end experts, QA engineers) designing, developing, testing, and deploying components with a focus on high availability, low latency, and easy scalability.
You will work closely with our Artificial Intelligence and Data team. So if you are interested in knowing more about how Artificial Intelligence is changing the way we work and live, you will very much enjoy the ride.
🙌 Responsibilities
Participating in the design and creation of a scalable SaaS platform.
Writing clean, functional code on the front- and back-end.
Work with development teams and product managers to ideate software solutions.
Design client-side and server-side architecture.
Build the front-end of applications through appealing visual design.
Develop and manage well-functioning databases and applications.
Write robust, efficient, and secure APIs.
Test software to ensure responsiveness and efficiency.
Troubleshoot, debug and upgrade software.
Create security and data protection settings.
Collaborate to create and maintain CI / CD pipelines for automation and deployment processes.
Testing and fixing bugs or other coding issues.
👉🏾 About you
Required degree (it is preferred technical formation).
4+ years of experience in development teams of apps based on Javascript.
Knowledge of Angular 6+ ( preferred), React, Vue or any other major frontend development framework.
Git advanced knowledge.
Experience working with SQL and NoSQL.
Knowledge of HTML, CS33 and SASS
Knowledge of CSS grid and Flexbox.
Knowledge of Javascript / NodeJS / Typescript, especially with asynchronous operations.
Experience working with Agile methods.
Additional knowledge of Angular.js
Testing of Javascript apps.
CI/CD knowledge.
Basic knowledge of AWS or any other major cloud provider.
Be proactive, engage in collaborative work in a cross-functional agile team.
Work both on new features and verification and optimizations of current ones.
Source inspiration from our SMEs, clients, and views from outside our industry to create game-changing products.
Disrupt our thinking! Show us how we could be better at what we're already better at.
Bring the latest and greatest technologies to benefit us and our clients
🤖 About the process
Quick call with our HR manager (30min)
Quick call with our Tech Lead and our Team Lead (1 hour)
Technical exercise and defence (1 hour)
We send you an offer
🎁 Perks
If you join us, you will be able to enjoy the following perks:
😎Besides the 22 days of vacation per year (plus Spanish public holidays) you will enjoy paid time off on:
🎄 The 24th & 31st of December
🎂 Your birthday or your kids' birthday (although you will have to take to the office an awesome birthday cake in return)
⌛ Flexible working hours
☀ Intensive working hours on Fridays & Summer
🏥 Private medical & dental insurance policy
👩‍🏫Weekly English classes
📚 Training budget
🚝 Flexible compensation scheme: meals, transport, etc **
☕ Free fruit, tea & coffee every day **
**These benefits have been temporarily suspended until we come back to the office.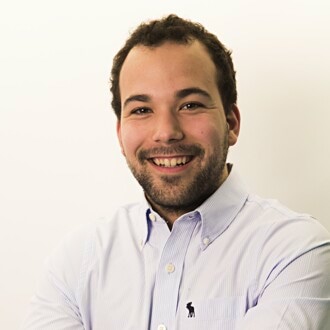 Acerca de KeepITup - Find your Professional Crush
Queremos ser tus partners para conectar las oportunidades profesionales con el talento. Estamos especializados en el mundo Digital y IT! Somos inquietos por naturaleza, nos encanta aprender, saber y compartir conocimientos. ¡No sabes lo que te puede llegar a llenar conectar la vida de una persona con un nuevo proyecto hasta que lo haces!
Full Stack Developer - Remote 📍🌏
Cargando formulario de solicitud